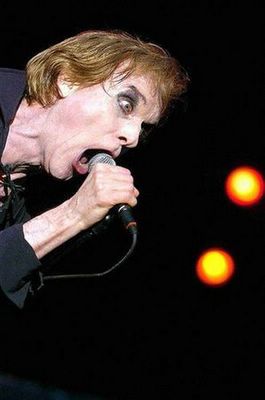 Two bummers this week. Firstly, THE CRAMPS who played a very conventional set without any highlights at the Lokerse Feesten earlier this week. Secondly, while visiting a record shop, what sounded as a dreadful record by a third-class grunge band turned out to be the latest SONIC YOUTH album. Like my friend Danny says :
"The old rockers are getting older and older and the young ones play for 50 people at the Pits, that's the future of rock 'n roll in Belgium, probably Europe..."
. Hopefully, the upcoming GREEN ON RED reunion show in my hometown will prove us wrong.