This year's Flanders International Film Festival-Ghent offers over 200 films and you'll find my impressions on some of them right here the coming days. It's a hell of a job to make a selection of 32 movies (32nd edition, right?) out of 200 but the first two movies I saw turned out to be top choice.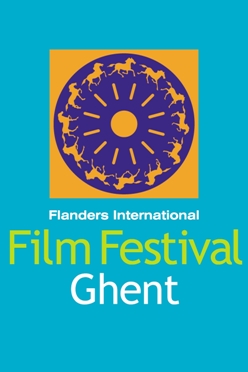 **** WINSTANLY (KEVIN BROWNLOW - 1975- UK)
is a genuine authentic historical film about Britain's great neglected revolutionary Gerard Winstanley's non-violent actions to reclaim land for the poor during the British Civil Wars in the late 1640s. The screenplay was based on Winstanley's writings which are often quoted literally without sounding too artificial. As a consequence of the low budget, there's some very inventive camera work especially during the battle in the beginning and the destruction of the forest village where a series of close-ups are mixed with fighting scenes and flashes of fire. The movie is very convincing in the way it depicts Winstanley's struggle for justice and equality. On release in 1976, WINSTANLEY demonstrated Brownlow and co director Andrew Mollo's estrangement from both Britain's mainstream and independent cinemas. The film did not fit the costume drama pigeonhole, nor did it pursue the Greenaway path towards elaborate games with form and content. Today, it was shown as a part of the section "Memory of Film - Fuse Box", a programme compiled by experimental artist Jem Cohen whose
'Instrument'
, a musical document from 1998 on Fugazi will also be shown at the festival.
---
Another highlight was
***** LITTLE FUGITIVE (RAY ASHLEY, MORRIS ENGEL & RUTH ORKIN - 1953 - USA)
. This unforgettable film about a seven-year-old boy's adventures in the fantasy-world refuge of Coney Island was one of the first independent films to attract a wide audience. François Truffaut even claimed it was an inspiration to the French New Wave. The b&w photography is outstanding and the story keeps the audience enthralled for the whole 80 minutes because of the perfect balance between humour and emotion. The copy we got to see came directly from LA and throughout the film, I couldn't stop thinking what a bunch of lucky devils we were that we got the chance to see this rightly honoured landmark of the early American indie movement on the big screen after all those years.
More updates this Monday...